Omnix International Appointed as Exclusive Middle East Reseller of MagiCAD Construction Software
November 26, 2014
Building Information Modeling (BIM) Software Boosts GCC's USD 1.3 Trillion Construction Market
Supporting the Middle East's construction growth, Omnix International has been appointed as the region's exclusive reseller of MagiCAD Building Information Modeling (BIM) software, the companies announced today.
BIM software, like MagiCAD, provides 3D information models of entire projects, enabling designers to check beforehand whether the real-life devices are suitable for the planned installation location, across both space and time.
Demonstrating the strong demand for BIM, the global BIM market growing from USD 2.6 billion in 2013 to USD 8.6 billion by 2020, according to research firm MarketsandMarkets.
The Middle East's construction market is valued at USD 1.3 trillion according to a Deloitte report, with long-term megaprojects as a key driver. Designers, engineers, and project managers across the Middle East are increasingly turning to BIM to complete projects on time and on budget.
"Across the Middle East, complex megaprojects are increasingly being designed with BIM, providing designers with thorough calculations, functional simulations, and new levels of collaboration," said Brett Saxby, Area Sales Manager - Middle East, Progman Oy, which develops MagiCAD for Revit and AutoCAD building software. "Omnix International's strong legacy in providing BIM software and training set them apart from the competition, and will drive further innovation in the region's construction market."
MagiCAD offers state-of-the-art design and calculation capabilities for the Mechanical, Electrical, and Plumbing (MEP) sector, with models providing utilities monitoring, including energy-efficiency calculations, to meet high demands from owners and governments. When systems are modelled and tested before construction begins, systems can be installed without costly surprises on site.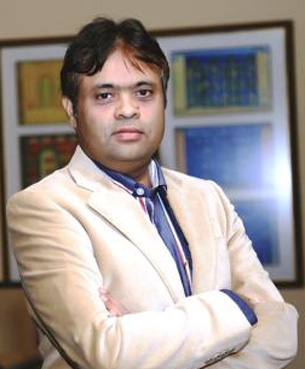 "MagiCAD is a significant addition to our computer-aided engineering portfolio. The continuing influx of construction projects in the region has stirred in the demand for highly efficient software solutions that can aid these projects. With MagiCAD, we will be able to provide our customers with a complete software package for all of their MEP building information modelling and building services design needs," said Dr. Jayant Deshpande, Director - CAE Division, Omnix International.
MagiCAD will be available via Omnix International in the UAE, Qatar, Oman, Kuwait, the Kingdom of Saudi Arabia, Jordan, Iraq, and Lebanon.
Featuring over 1 million product models from leading worldwide component and device manufacturers, MagiCAD can be localized to different country standards and for firms of every size.