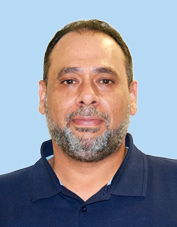 Mahmoud Musbah
Vice President
Mahmoud Musbah brings more than 20 years of successful executive experience in financial, security and public sector products, business and market experience.
He joined the company board of directors in 1995 and served as PSS Vice President thereafter. Pursuing his dream, he successfully founded Promedia PSS and managed to transform it into a winning business serving Homeland Security, Border Control, Law Enforcement, Public Justice, Civil and Public Services renowned clients in local, national and international markets.
Mahmoud holds a Bachelor of Commerce degree, and Diplomas in Computer Programming, Business Management and Marketing Management. He is FCPA and CPA certified and is a member of the Montana Society of Certified Public Accountants and The Association of Certified Public Accountants.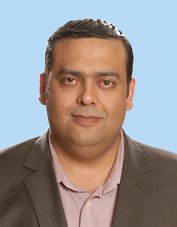 Tareq Hussein
Professional Services Director
As a Director of Professional Services, Tareq looks after Promedia PSS technology and platform growth and serves in a vital role for Promedia PSS in leading the Professional Services group, which is responsible for post-sales technical and business consulting to ensure proper implementation and maintenance of new and existing projects.
He is responsible as well for the management and overall direction of various Promedia PSS departments including Program Management, Business Analysis, Application Engineering, Reporting, Training, Technical Documentation, and Quality.
He brings more than 10 years of international experience, with key positions and distinguished achievements in international companies such as SPL and Oracle.
Tareq received his computer science bachelor degree from Yarmouk University in Jordan.